Chemical properties of rosin
---
---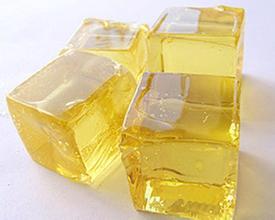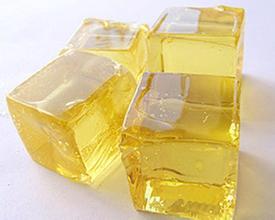 The main component of rosin is resin acid. Resin acid is a general term for a class of compounds, which is the solid part of rosin and the main component of rosin. carboxylic acid. The typical components of the main resin acids in various types of rosin include: abietic acid, neoabietic acid, long-leaf pine acid, dehydroabietic acid, dextropimaric acid and isopimaric acid, etc. The above resin acids are usually all in rosin. It exists, but its content varies with pine species, origin, resin harvesting time and processing methods.
Common resin acids can be divided into three categories due to the difference of alkyl and double bond positions: abietic acid type resin acid, pimaric acid type and isopimaric acid resin acid, bicyclic resin acid.
The chemical properties of rosin mainly depend on resin acid, and the molecular structure of resin acid has two chemically active centers of double bond and carboxyl group. The carboxyl group reaction is more important and complex than the double bond reaction. The conjugated double bond reaction of abietic acid-type resin acid is more active, so the reaction of the conjugated double bond is often used as the basis for rosin modification. The most common reactions include isomerization, Hydrogenation, esterification, polymerization and addition, etc. In addition, resin acid also has a typical decarboxylation reaction, and resin acid salt and resin acid ester are its important derivatives. The various isomers of various resin acids in rosin have no difference in their reaction types, but from the structural point of view, the double bond positions of these isomers are different from each other, so the properties are very different. Because of these differences, it provides a wide space for forest chemical enterprises to produce modified rosin and improve some properties of rosin derivatives.
---

Address: #72 Lijian Avenue, Nanning-ASEAN Economic Development Zone,530105 Guangxi, China
Tel: 0771-6018696
Fax: 0771-6018699