Physical properties of rosin
---
---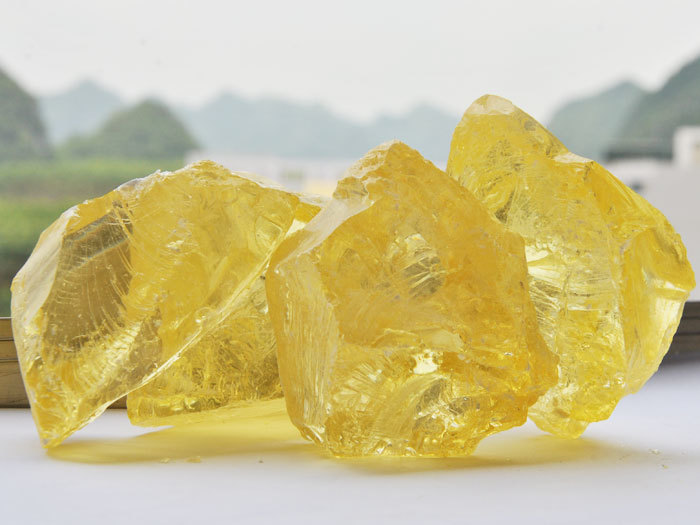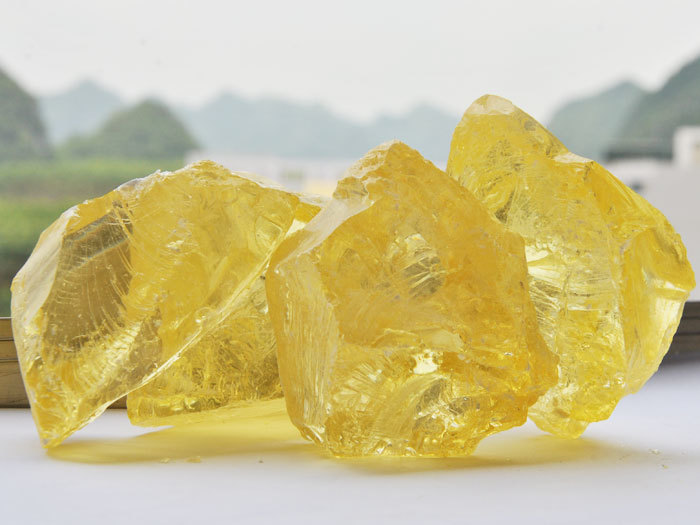 Rosin is usually a transparent, hard and brittle solid substance with a shell-like luster on the fractured surface, and is easily soluble in various organic solvents such as ethanol, ether, acetone, benzene, dichloroethane, turpentine, petroleum ether and gasoline, etc. , insoluble in water, slightly soluble in hot water. The relative density is 1.06-1.10, and the heat capacity is 2.2KJ per 1000g. Rosin is an amorphous solid with no exact melting point. Different methods are often used to determine the temperature at which it begins to soften and flow (ie, softening point). Its softening point (ring and ball method) is ≥72-74℃, its boiling point is about 300℃, its flash point is 216℃, its ignition point is about 480-500℃, and its glass transition temperature is about 30℃. The mixture of its extremely fine dust and air is explosive and burns completely. The oxygen demand coefficient is 2.086. China generally uses the ring and ball method to determine its softening point.
The optical activity (specific optical rotation) of rosin is the sum of the specific optical rotations of each resin acid, which can reflect the degree of thermal isomerization of the resin acid and the size of the crystallization tendency.
Rosin has excellent viscosity, especially pressure sensitivity, fast tack and low temperature tack, but its cohesion is poor. Because rosin contains conjugated double bonds and carboxyl groups, it has strong reactivity, so it is relatively unstable to light, heat and oxygen, showing poor aging resistance, poor weather resistance, and prone to chalking and discoloration. The viscosity change of rosin is closely related to the softening point.
Resin acid itself is colorless. Generally, the lighter the color of rosin, the better the quality. The greater the resin acid content, the greater the acidity, and the higher the softening point.
The electrical conductivity of rosin is related to its resin acid and its composition and processing method. The content of neutrals, oxidized rosin, and mineral salts will reduce its electrical insulation. After the rosin is distilled to remove low-boiling fractions and residues, its electrical insulating properties will be significantly improved.
During the processing of rosin, due to the continuous thermal isomerization of resin acid in distillation and cooling, the content of various resin acids is also constantly changing, so it shows a crystallization trend, and crystallizes when it reaches a certain content. In addition, many factors, including the cooling temperature in the process of processing rosin, the dryness and humidity of the steam, whether the fragrance tank is clean, and the vibration during transportation, are all incentives for crystallization. The crystallinity of rosin is one of the important factors affecting the quality of rosin products. However, when crystalline rosin is used in the manufacture of many modified rosin and rosin-derived products, due to the high heating temperature, it has little effect and can be used normally.
---

Address: #72 Lijian Avenue, Nanning-ASEAN Economic Development Zone,530105 Guangxi, China
Tel: 0771-6018696
Fax: 0771-6018699